During the first half of the day, our experts will walk you (baby steps) through the things you should never do, things you should always do, and the places to go to get real results. Everybody has to start somewhere. Make it here!
• We will explore case studies of small businesses that are using online video successfully
• Give you all the tools you need to come up with the right, highly targeted, highly engaging content for your audience
• Teach you how to put together a well oiled distribution strategy and track your success
The second half of our workshop will focus on a "do-it-yourself" approach to video production, and include a live interview scene set up for you to observe.
• We will show you the basic equipment you'll need
• Provide feedback on your video strategy
• Tips on how to get your videos in front of the right people
• A small interview scene with minimal equipment will be set up to give you the chance to watch Big3's work and get expert advice and answers
WHO SHOULD ATTEND?
Entrepreneurs & Startups
Small to medium business owners
Marketing Managers / CMO
WORKSHOP AGENDA
Registration / Breakfast (8:30am – 9am)
Morning Session (9am – noon) - Online Video Marketing 101

Introductions + Viral Video Bingo
How can Video Marketing increase Sales? – Trends and Case Studies
First steps into Video Marketing (Strategy, Content, Format)
Let's get some Results (Marketing Platforms, Video SEO Myths, Success Metrics)

Lunch Break (noon – 1:30pm)
Afternoon Session (1:30pm – 4:30pm) - DIY Video Production with Q&A
Discussion on basic video equipment, production and strategy
Sample interview scene conducted by the presenters
About Our Speakers:
Be sure to check out Big3's portfolio and Youtube channel for more…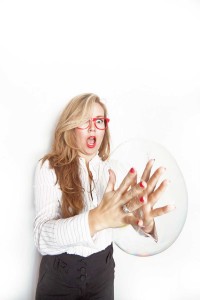 Natalia Kantor (Creative Strategy & Marketing Consultant)

Natalia has worked for a plethora of brands including Great Lakes Brewery, Appleton Estate Jamaican Rum, CTV's E-Talk, Citi Bank, 97.3 Easy Rock Radio Station, American Express, Black Rock Arts Foundation, Consulate General of the Republic of Poland in Toronto, West Park Health Care Center and AGO. Natalia also worked with such organizations as Best Buddies, Canadian Women's Foundation, David Suzuki Foundation, Canadian Foundation for Aids Research, Motionball, Starlight Children's Foundation, Right to Play, Weizmann Science Canada, Dare Arts, Reach for the Rainbow and Planet in Focus.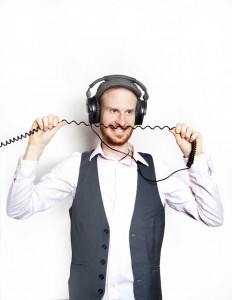 Jan Keck (Director of Video Production)

Jan is an expert storyteller, and the visual eye of BIG3 VIDEO AGENCY. Jan is armed with a BA of Engineering from University of Media in Stuttgart, and an uncanny ability to translate everyday experience into visual poetry. Using an extensive and ever-growing knowledge of film and technology, Jan's primary goal is to produce works that change, educate and inspire. After graduating, Jan moved to Canada to start Red Gecko Productions, producing promo videos and documentaries. Jan's satisfied clients (through Red Gecko Productions) include The Maytree Foundation, Rogers Group of Funds, The Stop Food Community Centre, Gloria Roheim Inc, McLuhan100, and the Cape Farewell Foundation.




Breakfast and lunch are included. This full-day session is open to the public but seating is limited to 25 attendees.
To register, or for more information, please visit ssmicbig3video.eventbrite.com or contact Angelo Pacione, ICT Sector Lead at 705-942-7927 ext. 3148 or apacione@ssmic.com.